Project of the Month: January 2022
D ecoring a home is not just about creating a glamorous living space for someone. It is also not about assembling a few fancy-looking pieces of furniture or painting the walls with stimulating colors. Decoring someone's home is all about creating a living space that will fulfill their everyday requirements, make their life easier, and give them a sense of satisfaction every time they look around. As explained here this is why you must hire a professional interior designer.
At Asense we don't just create homes, we fulfill dreams. In this month's top pick, we will share one such story with you where we created the dream home for Mr. Kankan from Hennur, Bangalore.
When we first interacted with Mr. Kankan, we tried to understand what his and his family's requirements were. We gave special attention to his specific demands and suggestions. After looking at his place and evaluating his requirements, we provided inputs and suggestions. He welcomed our proposals with open arms and gave us a go-ahead.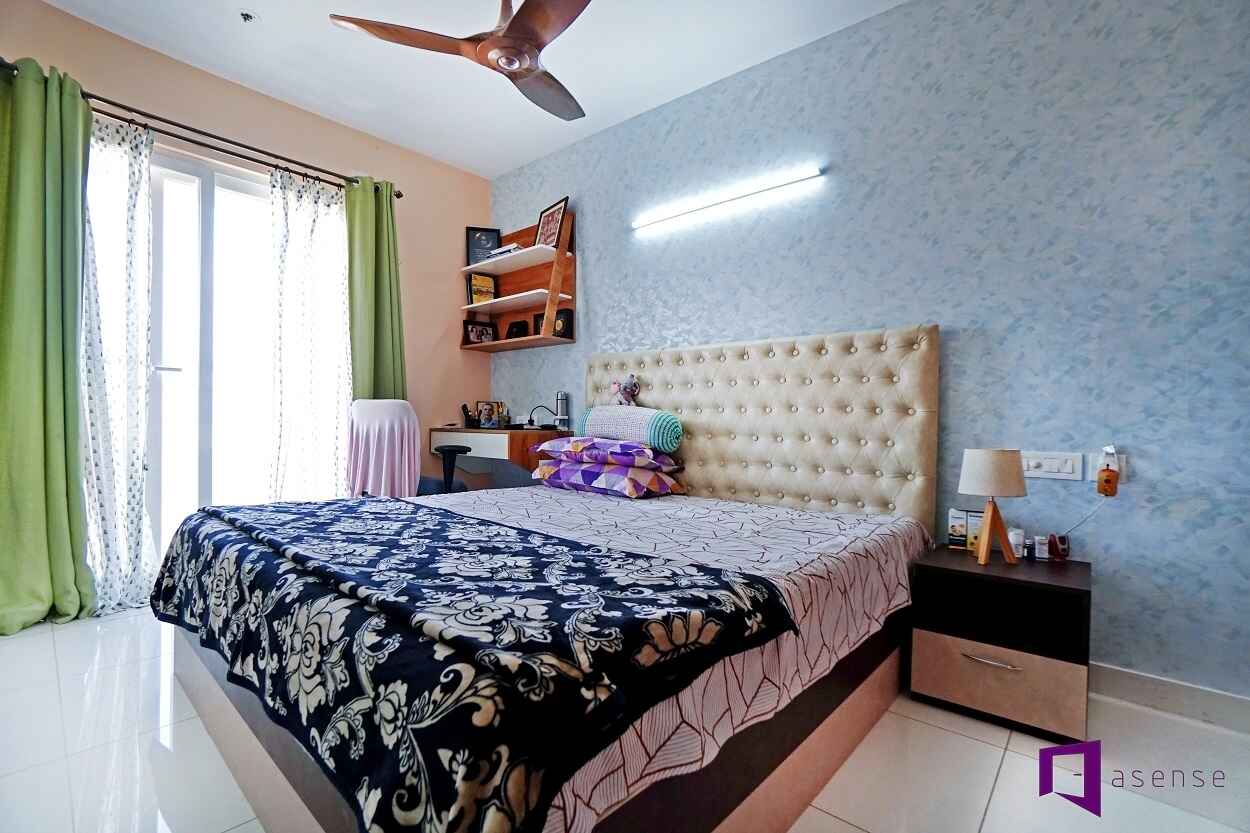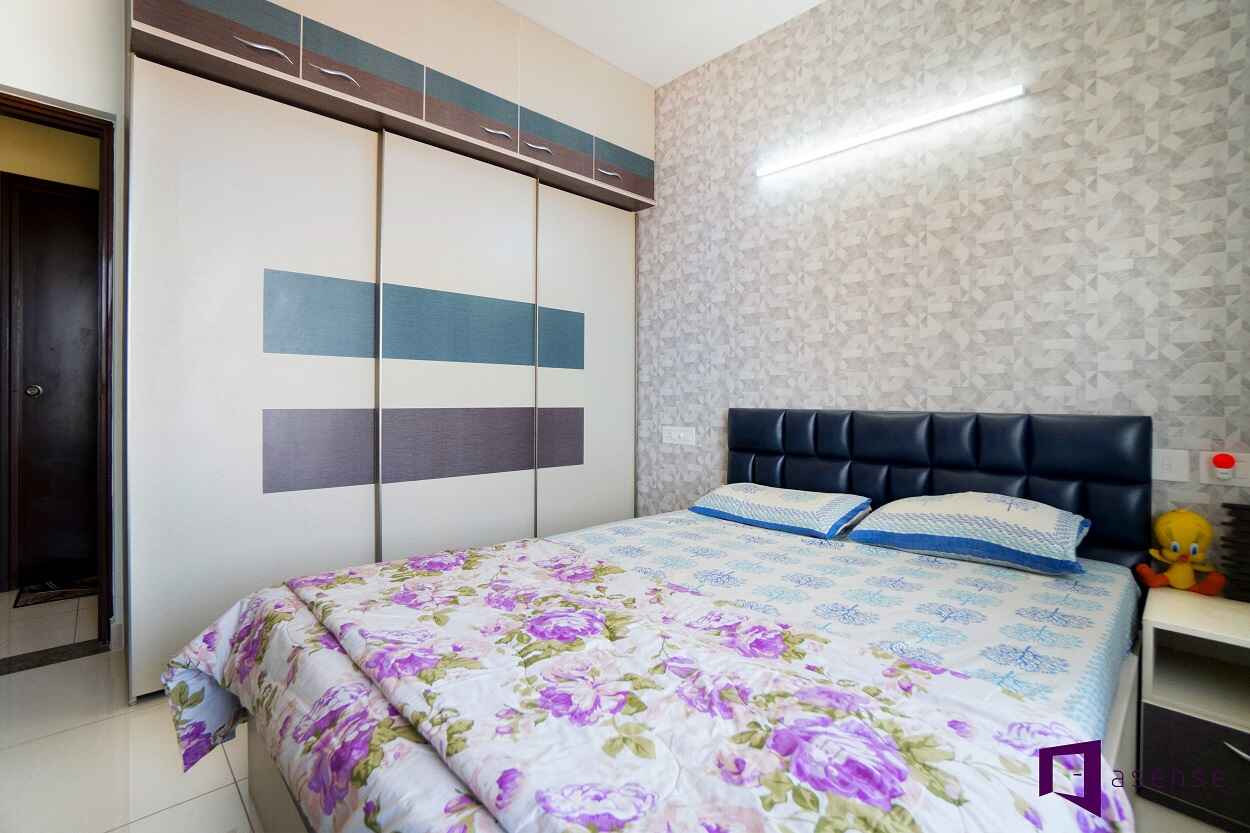 Creating this project was tricky but special. The place was not too big and we needed to use most of the available area without cramming it with furniture. Going by their preference of soothing colors we used soft shades to color the living area, bedroom, and dining. We used different types of furniture (in terms of theme) in the living area, bedroom, and kitchen. There is a subtle touch of vintage furnishing as well as classic wooden touch.
Creating more space was necessary so we divided the living area and the foyer space so that there is a place for different purposes. As they were in desperate need of a compact workplace, we created a multifunctional space in the bedrooms. The bedrooms are equipped with wardrobes with sliding doors. No extra space has been wasted to facilitate the opening and closure of the wardrobes. The loft provides extra space to store less used items and seasonal clothes.
The compact modular kitchen gives a clean look yet has a place to showcase a few fancy crockeries they own. The bright yellow color stands out in the middle of the sober and softer lighter shade, exactly how they wanted it to be.
Creating a home of someone's desire is challenging but when that comes true it gives us immense pride and satisfaction. In Mr. Kankan's case, we are happy to say we have made it happen.